Welcome! We Are Glad You're Here
At St. Andrews Presbyterian Church, we believe that all are created in the glorious image of God. Our doors are open for all people to come and see what we are about. Our church family shows the love of Christ through service, connection, and growth and no matter where you are on your faith journey, there is space for you.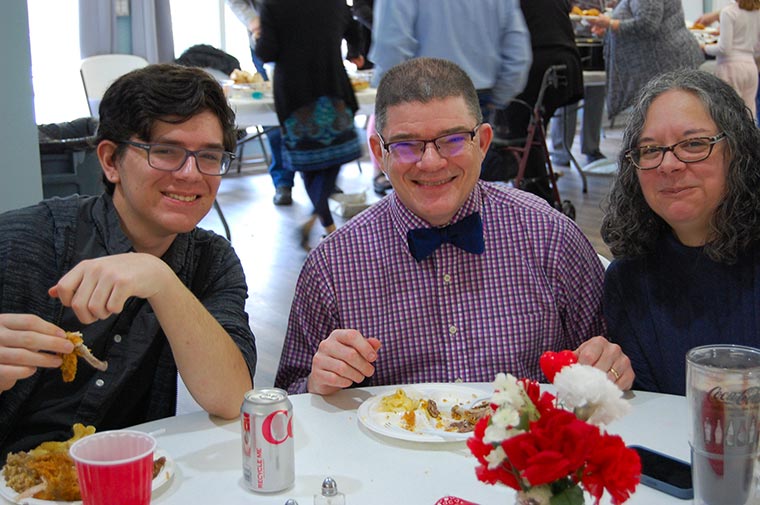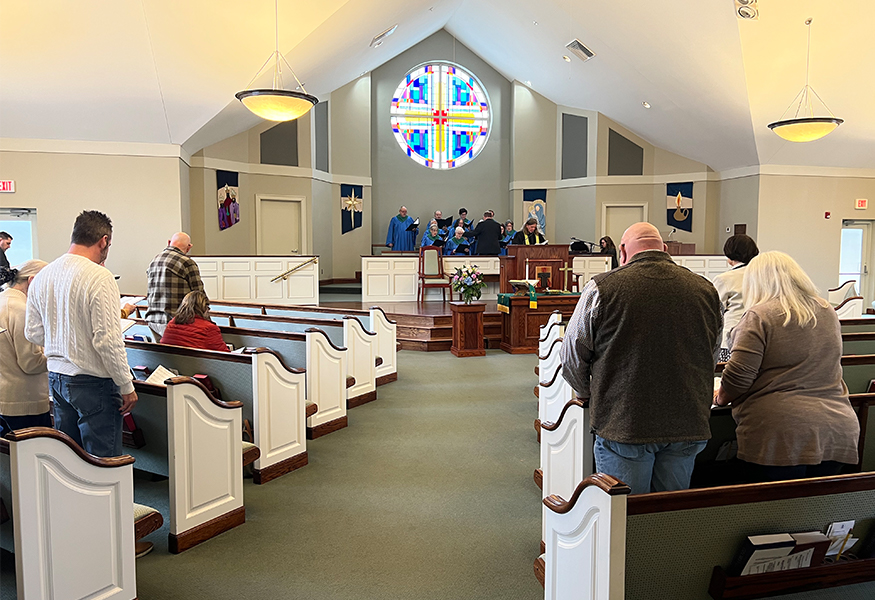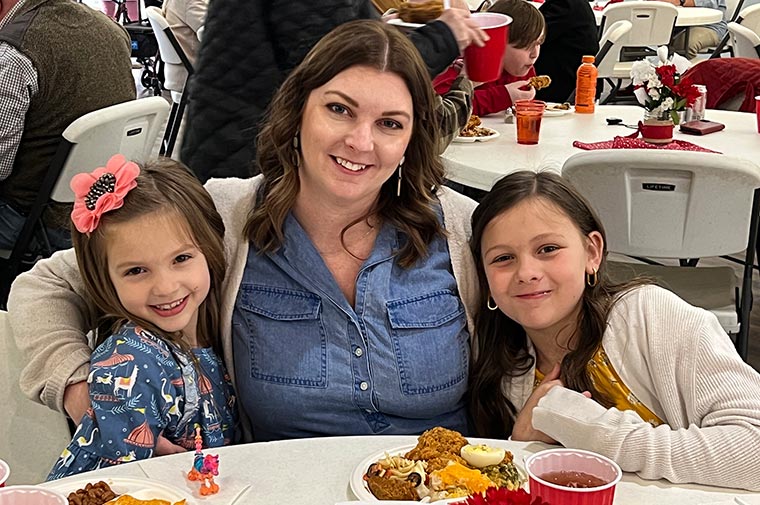 Sundays at St. Andrews include adult small group gatherings and then our Sunday service starting at 10:30AM. We suggest arriving 15 minutes early to get parked, drop your children off at the nursery, and find a seat. We will have someone in the Narthex to welcome and direct you. We consider our service to be a relaxed traditional service so wear what makes you comfortable.
Every Wednesday night we open our doors for all to join us for a meal and fellowship. WN@theSAINT starts at 6PM. This is a low cost event for those interested to enjoy a meal followed by some programming. We do ask that all interested in attending RSVP so we can prepare enough food.
Along with our Sunday service and WN@theSAINT, we have other opportunities for fellowship like small group gatherings for youth and adults, Presbyterian Women gatherings, a monthly men's breakfast, and a monthly youth gathering for middle and high school aged folks.
Our Sunday service starts at 10:30AM and usually lasts about an hour. You can expect a relaxed, traditional feel with music, prayer, scripture reading, and a sermon.
We suggest arriving 15 minutes early. This will give you time to park, drop your children off at the nursery, and find a seat. Someone will be in the Narthex to greet you and show you where to go.
Come in whatever you feel comfortable wearing. You'll find a range of different styles in our congregation from jeans to suits.
We have a staffed nursery for ages 0-4 from 10:00-11:45 AM on Sundays and from 6:00-7:00 PM on Wednesdays.
We also have a Children's Church where kids who have not yet completed 1st grade can leave the sanctuary and do a Bible lesson during the second half of worship.
All are welcome here. No matter where one may be in their faith journey, you can find a home at St. Andrews. We believe all are created in the glorious image of God.
No, our CDC is predominantly made up of non-member families. There is no requirement to be a member of the church if your child attends the CDC.
No, our CDC is made up of many different denominational backgrounds. The Bible lessons taught are from a non-denominational perspective.
The best way to learn about St. Andrews is by joining us for worship, fellowship, study, and mission. You'll gain a sense of whether God is leading you to become a member of the St. Andrews Presbyterian family. If you have questions about your faith journey, please contact us.